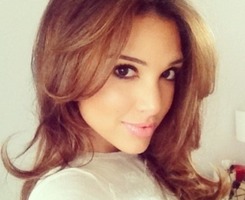 Australia are just one defeat away from equalling their worst ever losing streak, after England romped to an emphatic 347-run victory in the second Test.
Defeat at Trent Bridge gave Australia hope, but dreams of an Ashes' boilover now seem impossible after the disaster at Lord's.
The only time in Ashes history a team has come back from 2-0 down to win a series was a Bradman-inspired Australia in 1936-37 on home soil.
Horrific batting collapses in both innings stretched Australia's overall losing streak in Tests to six and in Ashes matches four - their longest run of disappointment against England since 1929
12ax7
.
Fighting half centuries to Usman Khawaja (54) and Michael Clarke (51), and the 98-run stand put on between the two, was the only highlight all match for the floundering batting line-up.
However, the ninth and 10th wicket partnerships anchored by James Pattinson (35) showed Australia have plenty of fight.
Pattinson and Ryan Harris (16no) extended the day's play by eight overs, survived a full hour and got within three balls of incredibly forcing the match into a fifth day.
Australia were bowled out on day four for 235 in 90.3 overs, despite the inevitable being postponed by bowlers Peter Siddle (18) and Pattinson putting on 30 and Pattinson and Ryan Harris putting on 43 for the final wicket - the second highest partnership of the match for Australia.
The tourists must pick up the pieces ahead of the third Test starting at Old Trafford on August 1.
There's a tour match in between for batsmen to find form, but Australia's technical and mental frailties appear far too entrenched to be fixed in the short-term.
Predictions of a 10-0 England triumph over the back-to-back Ashes series to come seem accurate
personalized clothing labels
.
Australia's first innings batting collapse was a complete disaster, bowled out for 128, with the 10 wickets falling for just 86 runs.
There was ticker shown from Khawaja and Clarke, but again losing wickets in clusters is unacceptable.
Australia have suffered 17 innings defeats in Ashes history, but after setting 583 as the target, this was the second biggest defeat on runs England have inflicted on their old enemy.
Shane Watson, Chris Rogers and Phil Hughes all fell for 12 runs to leave Australia 3-48 at lunch.
Then Clarke, Khawaja and Steve Smith fell for just two, to be six down at tea.
There are no excuses for Australia, but the decision review system continues to baffle.
Smith was unable to have his nick to Tim Bresnan overturned despite nothing showing up on HotSpot.
Even more remarkably, Ashton Agar had a not out decision for a nick altered by the third umpire - despite nothing showing up on HotSpot.
The batting groundhog day begins at the top - opener Watson once again trapped plumb lbw, planting his foot down the wicket, this time to James Anderson.
It's the 24th time he's been dismissed lbw in his career and the third successive time this series from four innings.
For batsman who have more than 70 innings to their name, Watson has been out lbw more than anyone else in history on percentages.
Rogers was also bamboozled for the second time in the match by Graeme Swann, leaving a ball that crashed into his off-stump.
Hughes and later Brad Haddin also went lbw to Swann, who took nine for the match.
Joe Root was player of the match for his second innings 180 and for taking the wickets of Khawaja and Clarke with his part-time spin
dermes
.
Khawaja needed to redeem himself after playing probably the worst shot of a farcical collapse first innings collapse.
Khajawa ran well, kept the strike ticking over and also slotted seven boundaries.